Agrimaster R520
Weaving Machinery has been the official UK stockist of Agrimaster equipment for over 25 years. The range of flail mowers and hedge cutters is robust and reliable and with a wide range of models to choose from, there is a machine to suit every operator.
All new Agrimaster equipment is sold with a year's warranty. Weaving Machinery stock, a full complement of spare parts for the range, available on next day delivery for most UK addresses.
The Agrimaster R520 is an entry level hedge cutter for the small to medium size farmer with a heavy-duty construction and simple joystick cable controls.
Standard Specification
Fully proportional cable joystick for lift and reach, cable rotor engagement, rotor reverse, parallel arm, head float, power slew with break back, storage legs. 200L oil tank with oil. 58HP. T flails, lights, 3 belt drive head.
Key Features
Operator Friendly Features
Complete with a 65HP hydraulic pump and 200L oil tank, the R520 has a fully independent hydraulic system driven by PTO. The parallel arm system allows movement towards and away from the tractor without altering the height or angle of the head. The hydraulic breakback works in conjunction with power slew giving the ability to bring the arm behind the tractor for a narrow transport width. Head float allows the cutting head to self-level during operation, following the contours of the ground.
Dual Direction Rotor/Cutting Head
An independent hydraulic system allows for dual direction cutting. Through a lever on the cable controls, you can switch the rotor direction which allows reverse drive for grass or hedges. The head is belt driven to provide extra protection for the hedge cutter.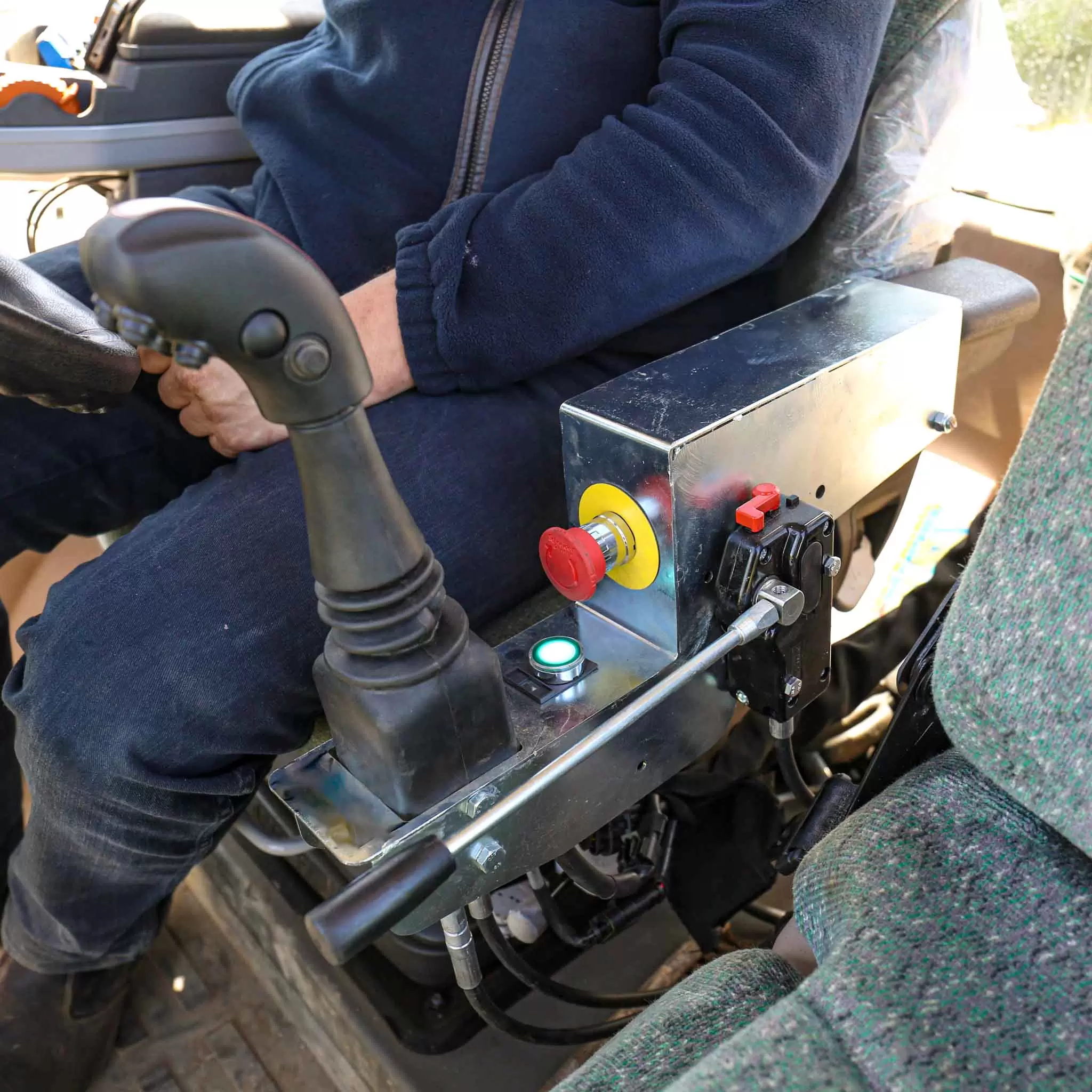 Joystick Cable Controls
A fully proportional cable joystick is standard providing a simple cable system with the ease of use of a modern joystick. The joystick comes complete with a solid armrest bracket allowing easy mounting onto any existing armrest in the tractor.
Finance Calculator
Please select your terms and repayment length to provide a representative finance quote for your purchase. Please note these are indicative figures and do not include any applicable delivery charges. Bespoke finance quotes are available to suit your budget, please ask our sales team for more information.
| Model | R520 / 125 |
| --- | --- |
| Working width (m) | 1.25 |
| Weight (kg) | 1105 |
| PTO | 540 |
| No. of flails | 20 |
| No. of belts | 3 |