Front Tank Sabre Drill
The Front Tank Sabre Drill is a sister product to the mounted Sabre Drill. It has been designed to make low disturbance crop establishment simple and intuitive, offering precise seed placement while avoiding trash blockages and unnecessary downtime.
The main difference between the Front Tank Sabre and mounted Sabre is the hopper capacity and the weight distribution. As with the mounted Sabre Drill, the FT Sabre is equipped with hydraulic depth control, side-to-side wing pivots for precise contouring and extended settling area for handling large quantities of trash. The depth wheels are situated in the middle of the drill to allow front to back contour following and even weight distribution. Front Tank Sabre drills are equipped with electric driven metering units which are quick and easy to calibrate.

The FT Sabre and rear mounted Sabre drills are the ideal progressive tool for users looking to transition from conventional or minimum tillage systems into direct drilling systems.

Standard Specification
4 rows of 12mm tines with tungsten tips and stainless-steel adjustable seed tubes. 2,200-2,400L steel hopper and tank sieve, colour touch screen RDS iSOCAN controls with GPS forward speed monitoring, wide flotation wheels, hydraulic depth control, wheel eradicators, a double row of following "z" harrows and LED road and work lights, all within a transport width of 3.0 Metres.
Key Features
Simple Calibration
Calibration is simple and quick using the single point discharge chute and screw adjustable metering mechanism. The corrosion-proof metering unit is maintenance free and will maintain its accuracy season after season. Complete discharge of the hopper is made quick and easy with the emptying hatch. Calibration and emptying the hopper is fuss free with the two-piece toolbar fold making access to the metering unit virtually unhindered.
Rapid Sowing Depth Control
Field conditions, seed types and varieties can change and the Sabre drill working depth can be altered quickly to match by using the depth wheels. The hydraulic rams are extended, and aluminium spacers inserted to set the desired depth.
Precision Contour Following
A unique side-to-side wing pivot, up to 6o, allows the drill to closely follow undulations and slopes to maintain consistent seed depth across the width of the machine. As well as side to side, the Sabre has front to back contour following due to the 4 centrally mounted depth wheels.
Hydraulic Fan Drive
The Sabre Drill is fitted with a hydraulic fan drive. This reduces the RPM on the tractor, which in turn reduces fuel costs, gives more flexibility with air flow, and helps prevent wear and tear.
Hardwearing Sabre Coulter
12mm wide boron steel rigid tine delivers accurate seed placement. Each tine is mounted on rubber torsion bars, with an adjustable stainless steel seed tube suitable for all seed sizes. The 130mm Tungsten carbide tip design ensures longevity of the coulter. A rubber exhaust boot at the top of the coulter diffuses 50% of the air allowing controlled seed delivery to the soil and preventing seed bounce.
High Trash Clearance
The Sabre Tine coulters are staggered over 4 rows with a calming area between the 2nd and 3rd row to handle high amounts of trash. There are 12 different heights at which you can easily set the "Z" rear following harrow to allow for higher clearance. You can also adjust the pitch and therefore the aggressiveness of the following harrow in very trashy conditions to avoid a build-up of material.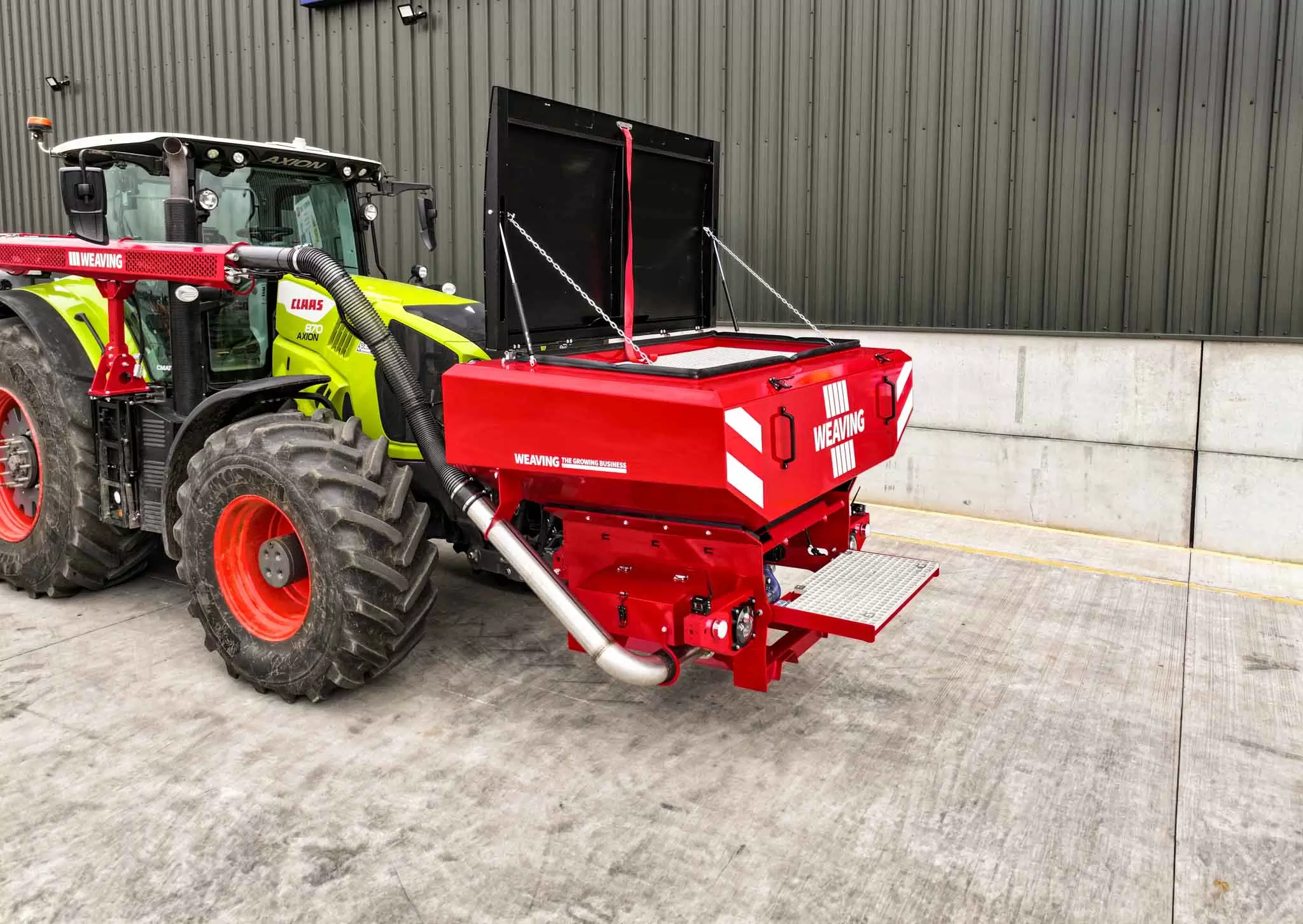 Large Front Hopper
The FT Sabre is fitted with a large steel frame hopper. The capacity is 2,200L on the FT Sabre 4800 Drill which has a single metering unit, and 2,400L with a double metering unit in all the larger sizes. Single or multiple Weaving volumetric metering units with stainless steel drop boxes are located underneath the tank. Steps at the front give access to and safe visibility over the hopper lid. All Front Tanks are fitted with LED road lights and built-in cameras to assist pulling out at junctions.
RDS iSOCAN Controls
The FT Sabre Drill is equipped with RDS iSOCAN controls. The terminal from RDS uses a 7″ touchscreen (16 x 9 format) display and includes physical keys to provide a modern and ergonomic operator interface for a wide variety of applications. The system allows up to 4 metering units or applicators, enabling dual cropping, fertiliser and Avadex applications. The iSOCAN software monitors and controls tramlining, hopper level, fan speed alarms, variable rate controls, on the go seed rate adjustment and offers activity data (e.g. area worked and quantities applied). The iSOCAN software is ISOBUS compatible, allowing complete control via ISOBUS with the additional of an ISOBUS ready cable (see optional specification).
Side Pipes
Our front tank systems feature side pipes that carry product from the front hopper to the distribution heads on the toolbar. Mounting options for each tractor vary which is why we offer a service to collect your tractor and fit the drill in our factory (see optional specification).
Pricing
Optional Specification
Select from the options below to add them to the final price
Hydraulic Markers

A serrated cutting disc to mark the surface of the soil allowing operators to align the centre of the machine at equal and parallel distances from their previous workings.
Pre-Emergence Markers

A pair of pre-emergence markers are fitted to specially designed coulter brackets using a serrated cutting disc to leave a visible mark for operators to easily follow for subsequent operations. These are activated automatically by the RDS controller.
Avadex Applicator (240L)

The Stocks Turbo Jet applicator with a capacity of 240 litres is a versatile and accurate 12 volt powered pneumatic applicator to meter and spread most small seeds. This applicator is commonly used to apply avadex or slug pellets with the measured material blown onto the seedbed surface via a separate distribution unit. Applicators can be configured to suit various working widths.
iSOBUS Ready Cable

iSOBUS enables standardised communication between your tractor, software and drill through a single 'plug and play' terminal. The tractor driver is able to control multiple functions allowing better yield and precision drilling management from the comfort of the tractor cab using an iSOBUS Ready Cable.
Variable Rate Unlock Code

This is only available with iSOCAN controls. By purchasing the unlock code, operators are then able to access the variable rate seeding facility on the RDS controller.
Tractor Collection And Fitting

Side pipe mounting options vary from tractor to tractor, this service includes collection of your tractor and installation of the drill including custom bracketry.
Finance Calculator
Please select your terms and repayment length to provide a representative finance quote for your purchase. Please note these are indicative figures and do not include any applicable delivery charges. Bespoke finance quotes are available to suit your budget, please ask our sales team for more information.
| Model | Sabre 4800 Toolbar | Sabre 6000 Toolbar | Sabre 7200 Toolbar | Sabre 8000 Toolbar |
| --- | --- | --- | --- | --- |
| Working width (m) | 4.8 | 6 | 7.2 | 8 |
| Hourly output (ha) | 4.5 | 7 | 8.5 | 9.5 |
| Row spacing (mm) | 172 | 166 | 166 | 166 |
| No. of coulters | 28 | 36 | 42 | 48 |
| Minimum HP requirement | 160 | 200 | 280 | 300 |
| Frame type | Folding | Folding | Folding | Folding |
| Working speed (km) | 8-14 | 8-14 | 8-14 | 8-14 |
| Road transport width (m) | 2.95 | 2.95 | 2.95 | 2.95 |
| Weight (kg) | 2800 | 3200 | 3600 | 3900 |
| Length (m) | 3.85 | 3.85 | 3.85 | 3.85 |
| Hopper capacity | 2200 | 2400 | 2400 | 2400 |
| Metering Units | Single | Double | Double | Double |
| Tyre size | 26 x 12.00 - 12 | 26 x 12.00 - 12 | 26 x 12.00 -12 | 26 x 12.00 - 12 |
| Hydraulic spool requirement | 2 double acting + 1 single acting + 1 free flow return | 2 double acting + 1 single acting + 1 free flow return | 2 double acting + 1 single acting + 1 free flow return | 2 double acting + 1 single acting + 1 free flow return |
| Fan oil capacity (l/min) | 45 | 45 | 45 | 45 |
Testimonials
George Fraser, A & R Fraser, Wiltshire
Our aim was to reduce headland compaction, running costs and fuel use as well as improve our ability to drill in tricky conditions. To reduce headland compaction, I liked the idea of a mounted drill with front tank. This gives us good weight distribution on the tractor and doesn't leave wheel marks that you would get from a trailed drill when turning on the headland. The option of an 8-metre machine was able to further reduce cost and compaction per hectare.
After taking delivery of our Front Tank Sabre Tine in August 2022, we've covered approximately 1700 acres, drilling cover crops, barley, wheat and beans. The depth has been accurate and even at all depths and we're achieving good depth when drilling beans. Drilling depth is quick and easy to adjust with chocks that slide onto rams on the 4 depth wheels.
Our previous drill had packer tyres and although this did offer a benefit in certain situations, it often hindered our ability to drill in even slightly tricky conditions. We drill a lot of beans in our rotation so we had to find a drill that would give us good results late into the season when conditions might not be perfect, the Front Tank Sabre Tine was a standout option to achieve this.
The drill follows undulations of the ground far better than our previous drill - the Sabre tine has two 4 metre sections that pivot in the centre which give us great contour following. Our fuel use is greatly reduced - as little as 2 L/Ha - with work rates around 7 Ha/Hr. Horsepower requirement is also reduced and our 300HP Class Axion handles the drill with ease. One of our concerns when moving to a mounted drill was hang on side land as we farm some steep ground. This however, hasn't been an issue and we have actually found that we are getting far less drill hang. I think this is down to not having a pivot point where the drill is mounted to the tractor and a better balance of weight, with the hopper and seed being mounted at the front of the tractor. We cover large distances on the road between customers' farms, therefore not having transport wheels reduces our risk of punctures and lowers running costs. Our driver has also found it more comfortable in the tractor cab, particularly on rough terrain and farm tracks.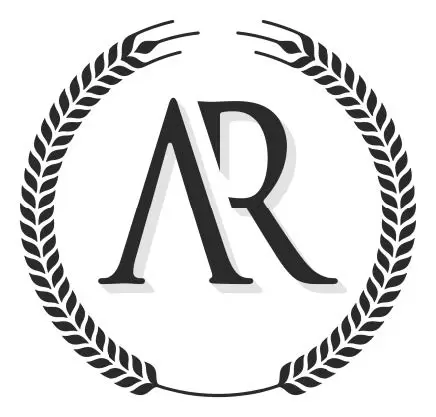 George Fraser, A & R Fraser, Wiltshire
Andrew Woolley, Puckshipton Farms Ltd, Wiltshire
Across the farm we have 350Ha of arable land that is cropped in a rotation of cereals and maize. We have previously used Weaving's conventional tine drill whilst ploughing before and after maize crops. After ploughing continuously, we were finding large areas of compaction causing waterlogging. Blackgrass was also an issue when moving soil to create a seedbed which is why we now move ground to create a chit with discs before winter allowing spraying off and direct drilling in the spring.
Once we moved onto the original iteration of the sabre tine, we found that the ability to go direct would alleviate the need to plough but also moved a lot less soil preventing blackgrass emergence. The only drawback from using this system was in the spring following another cereal, there was not enough weight to penetrate the soil to go direct especially during dry periods. This is one of the reasons that we transitioned to the new generation sabre with the split front tank toolbar model. The front tank provides exceptional front to back weight distribution on some of our steeper ground. The tank also gives us the ability to establish home grown cover crops over winter using the discs as a cheap and fast establishment tool. We are slowly progressing towards our end goal which is reduced inputs whilst maintaining the same yields and outputs. Since we have moved to shallower tillage and drilling direct where allowed, I cannot believe the improvement in soil structure and organic matter and no longer suffer compaction issues when used occasionally with a low disturbance subsoiler.
I cannot speak highly enough of Weaving's as a company to deal with, they are always at the end of the phone willing to help and no problem too small. The parts service is also very efficient with parts ordered and being delivered next day.
Andrew Woolley, Puckshipton Farms Ltd, Wiltshire